Triple D Illustrations is a dynamic and leading team of professionals, experienced in various aspects of design, 3D modeling and rendering.
Our work methods are focused on realism, being exact with the little details and clear rules, providing our clients constant and high quality results.
We always keep looking for new technologies and develop further techniques to offer the most up-to-date illustrations and designs.
We provide rendering and visualization services globally in the UK, USA, Israel and Ukraine and we have a representation or offices in these markets.
Why Work With Us
Photo-Realistic
Quality
Commitment to Schedules
Matching your Project's Needs
Exact and Precise Pricing
3

D Renders

3D renders are created to have a clear view of how our plans and blueprints are going to be in reality. 3D renders are commonly used to visualize buildings, but they can be also used for products as well.

We produce high quality, photo-realistic 3D renders that look almost exactly like in reality.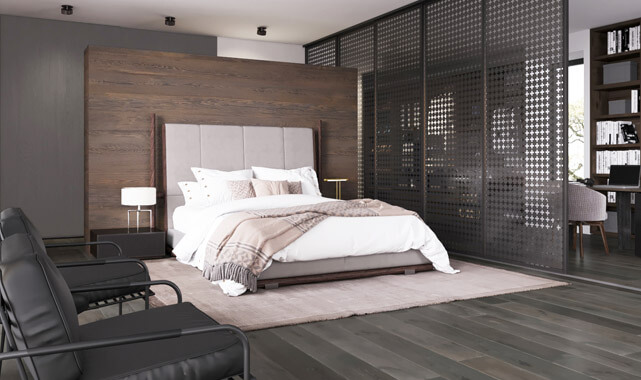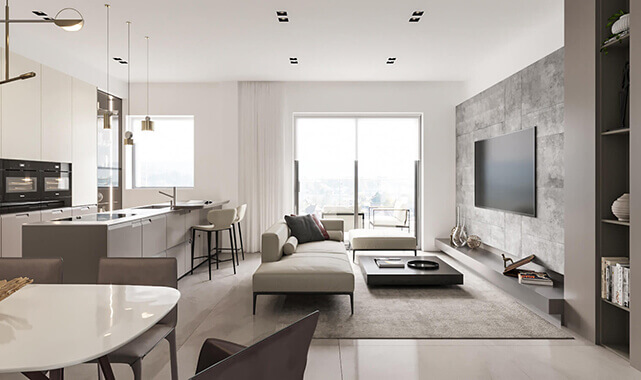 Photo Realistic Quality
In Interior Renders, there is a vital importance for precision regarding various details, including furniture, lights, shadows, reflections, the way objects are located in the space, views, etc.
Adding Life to the Images
Upon request, we will add a feeling of movement, characters, real views, etc., to make the visualization as real as possible.
View More Examples >>
Get a price Quote >>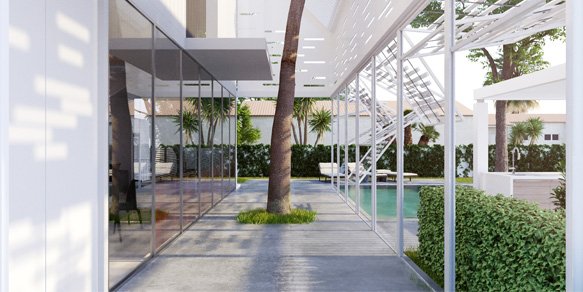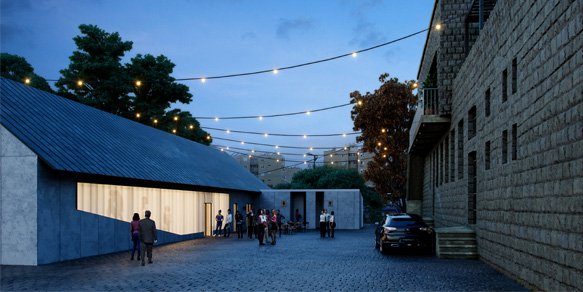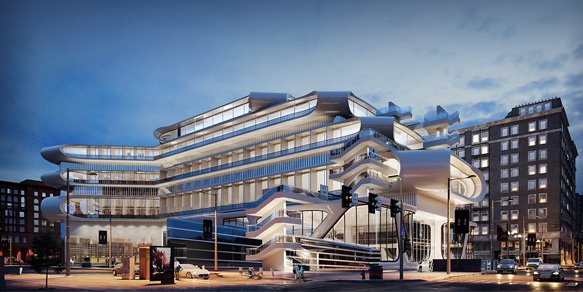 Photo Realistic Quality
Highly realistic and exact Exterior Renders – including lights, shadows, street traffic, municipal facilities, plants and finally the building itself – all combined create a photo-realistic feeling, as if the picture is an actual photo, thus allowing to imagine the plan as if already existed in reality.
Optionally Add the Building's Surrounding
We can "plant" the renders in real surrounding of the project. Obtaining the surrounding photo can be done by a photographer or using a drone.
View More Examples >>
Get a price Quote >>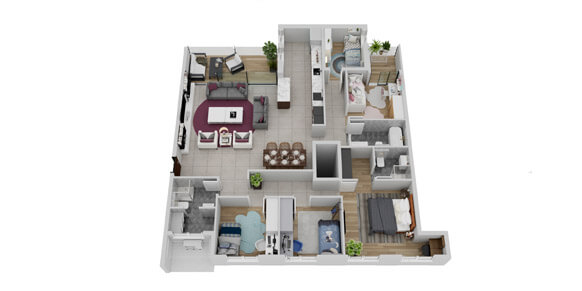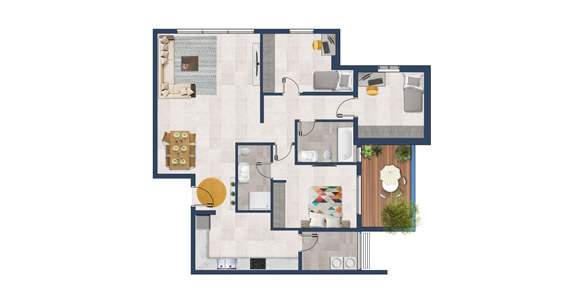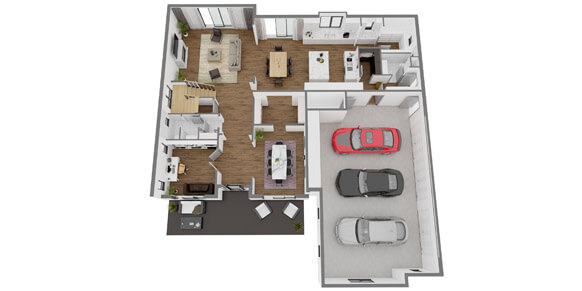 Highly Detailed
3

D Floor Plans

Complete furniture and objects placement create highly detailed floor plans, suitable for printing or posting online.
Several Types of Floor Plans
We offer several types of Floor Plans, including "Classic" 2D, floor plans with a 3D feeling, and also full 3D floor plans with an angle view.
View More Examples >>
Get a price Quote >>
Virtual Tours
The Tours offer a virtual visit to the property, including a 360-degree view in and between room, in a high quality rendering. We offer tours using 2 different technologies – moving between points in a property or tour using the WebGL method, which is similar to a computer game movement.
360° Panoramic View
Get a feel and impression of the room with panoramic 360° view, in which you can view in high detail any object in the room.
VR (Virtual Reality) using your Smartphone
Use VR glasses (of any firm or model) to get a highly realistic feeling.
WebGL Technology
WebGL cutting edge technology allows you to walk inside an entire building or project. The technology is the same as used in computer games.
View More Examples >>
Get a price Quote >>
3D Animation
We produce professional videos for marketing and visualization projects, based on dynamic 3D rendering, combined with visual and audio elements, including narration, effects and full editing.
Combining Marketing and Virtualization
Marketing Videos offer a combination between dynamic photo-realistic visualization and your marketing messages.
We produce masterpiece videos from A to Z, including rendering and visualization services, narration, sound effects, music and visual effects.
View More Examples >>
Get a price Quote >>
Our Team Leaders
Lior Oslik
Head of Tel Aviv Office
Noa Barnea
Sales Manager Boston
Maya Vislobokov
Head of Manchester Office
Stas Zaslavsky
Head of Creative & Marketing
Alex Samobrod
Head of 3D Rendering
Daria Greenberg
Sales Manager
Diana Zakharov
Virtual Tours Manager
Suzan Ivanchuk
3D Animations Manager